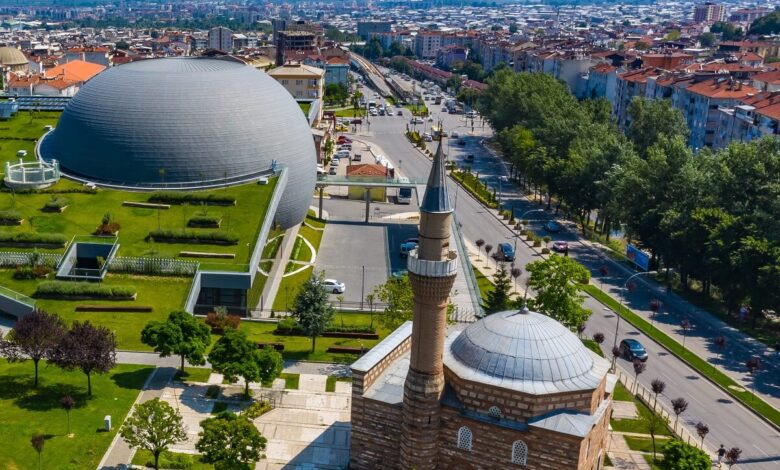 Panorama 1326 Bursa Conquest Museum, located in the Osmangazi district of Bursa, is worth seeing with its works of Ottoman history. Those who want to tour the museum with a guide in groups of 12 can visit the museum on Tuesdays, Thursdays and Fridays.
The adult fee of the museum is 5 TL. It is priced at 2.5 TL for students, military personnel and teachers. It is free of charge for the relatives of martyrs and veterans and for children aged 0-12. In addition, there is no charge for people over 65 years of age. Panorama museum can be visited between 9:00 in the morning and 17:30 in the evening. The museum is only closed on Mondays.
Bursa Panorama Museum – It is one of the best museums in Turkey
In the Panorama museum, the chronological exhibition area, tile panels and the most precious pieces of the Ottoman Empire are exhibited in the museum. You can understand history in the most detailed way with these special visuals that accurately represent the Ottoman Empire. In the museum, which you can visit with your family and loved ones, you can get information about Bursa and travel to the past.
Museum Building with Ecological Feature
Apart from examining the history of the past in the Panorama museum, another interesting feature of the museum is its energy and eco-friendly ecological building. It was prepared by Uludag University Faculty of Architecture in accordance with the green building concept. Sustainability is always at the forefront in this special building.
Panorama museum has energy and eco-friendly features. This private museum, full of historical and cultural riches, has been designed in accordance with green building standards. Special ventilation systems are used in the exterior and interior spaces.