There are many beautiful beaches where you can swim in the Mudanya district of Bursa. In Mudanya, there are Burgaz Altinkum public beach, Guzelyalı beach, Burgaz public beach and Egerce beach. All of them appeal to local and foreign tourists, suitable for everyone, with their entertaining venues. You can choose it to swim in the sea, have a picnic or take a walk.
Mudanya Beaches – 4 Beach Recommendations
Burgaz Altinkum public beach (Burgaz Altınkum Halk Plajı). It is 200 m away from the center of Mudanya. There is no entrance fee to the beach and it is one of the beaches suitable for families with children. There are toilet, shower, changing cabin, sun loungers and umbrella rental facilities on the beach. You can bring your own sitting chair if you want. There are markets and kiosks around the beach and you can meet your food and beverage needs.
There are alcoholic sales on paid beaches and kiosks within the beach. Therefore, if you want to drink, there are many places on the beach.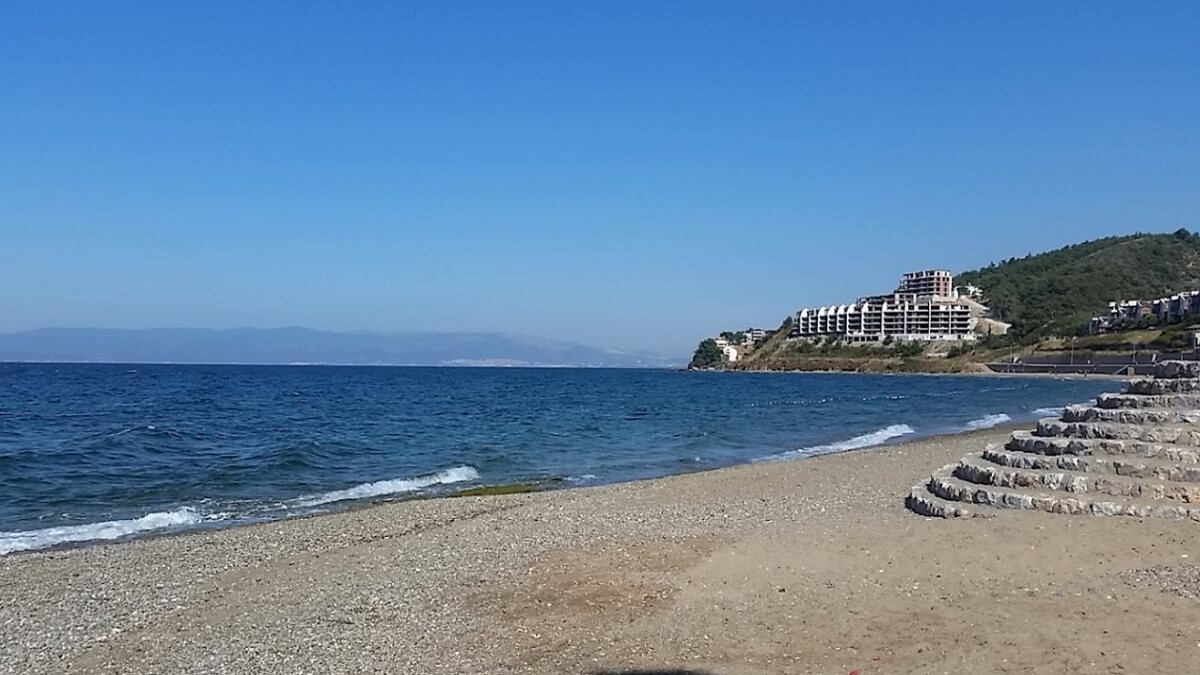 Guzelyali beach (Güzelyalı Sahili). It is one of the quietest and ideal places to escape the city crowd. It is 15 minutes away from Mudanya town center. The beach is mainly for walking, but there are small beaches in some places. There are cafes and private paid beaches around. You can bring sunbeds and umbrellas yourself or rent them if you wish.
Burgas public beach (Burgaz Halk Plajı). It is 200 meters from Mudanya ferry port. There is no entrance fee to the beach. Cleaning is done regularly on the beach. Alcoholic or non-alcoholic beverages can be found in the surrounding restaurants and cafeterias. Since there is no possibility to rent sunbeds or umbrellas on the beach, you should find a solution to this problem by your own means. The beach is suitable for camping. It is visited by camping lovers especially on weekends. It is one of the best beaches to swim in Mudanya district. The beach is sandy and the sea water is very clean.
Egerce beach (Egerce Plajı). Egerce beach is 30 km from Mudanya. It has a wavy sea and is generally one of the preferred beaches for water sports. Summer or winter is always windy. The surrounding of the beach is very beautiful with its nature, you can choose it for a walk or a picnic. It is a beach where you can relax and focus only on the sound of the water. It provides sunbed and umbrella rentals and has toilets and showers. It is one of the free beaches.
Note This place is always windy and the sea is choppy. So if you don't know swimming very well, you can try other beaches. Not recommended, especially for families with children.